Financial planning can be an inspiring process that brings certainty and peace of mind. As your personal financial adviser we will take a holistic approach to financial planning aligning your financial goals and future plans to provide clear summaries and proactive solutions that will be effective now and far into the future.
We look at the big picture and take a long-term view
We have a wealth of experience advising individuals and their families, with specialist expertise across a range of services. What sets Pareto apart is that we don't hone in on specific service areas, preferring to look at the big picture and take a long-term view.
Dedicated advisers to review & revisit your goals
Our work is never complete, and should you require your dedicated adviser will continue to review and revisit your financial objectives on a regular basis. This can ensure your investments and policies continue to work in your best interest aligned with your financial goals and long-term vision.
We conduct a robust advice process
Our team of financial advisers supported by our specialist support staff conduct a robust advice process. This is to ensure we fully understand you and your families short, medium and long-term aspirations. We assess all your requirements, before delivering the most appropriate advice.
We provide clear and honest advice
Financial planning isn't just about complex regulations and legal requirements; it's about making sure you are on track to achieve your financial and lifestyle goals and objectives. Our advisers will provide you with clear, jargon-free information and advice to empower you to make decisions to reach your goals.
We believe that the value of professional advice is about more than just investment returns; it's about knowing and understanding your goals. Our advisers have a wealth of experience advising individuals and their families, with specialist expertise across a range of services. We believe in the importance of financial advice and how we provide it.
Why have financial advice
The benefits of financial advice
The value of professional advice is more than just increased investment returns. It's about knowing and understanding your goals and dreams and providing advice for the things you care about. We build trusted, long-term relationships with our clients:
The peace of mind your finances are being proactively managed by a team of qualified and dedicated professionals.
The confidence you are working towards a considered financial plan with a strategic approach.
Knowing 'no stone will be left unturned' regarding your financial plans, all areas will be considered and reviewed.
Access to independent and transparent advice.
The security that comes from an established FCA-authorised firm.
Leran more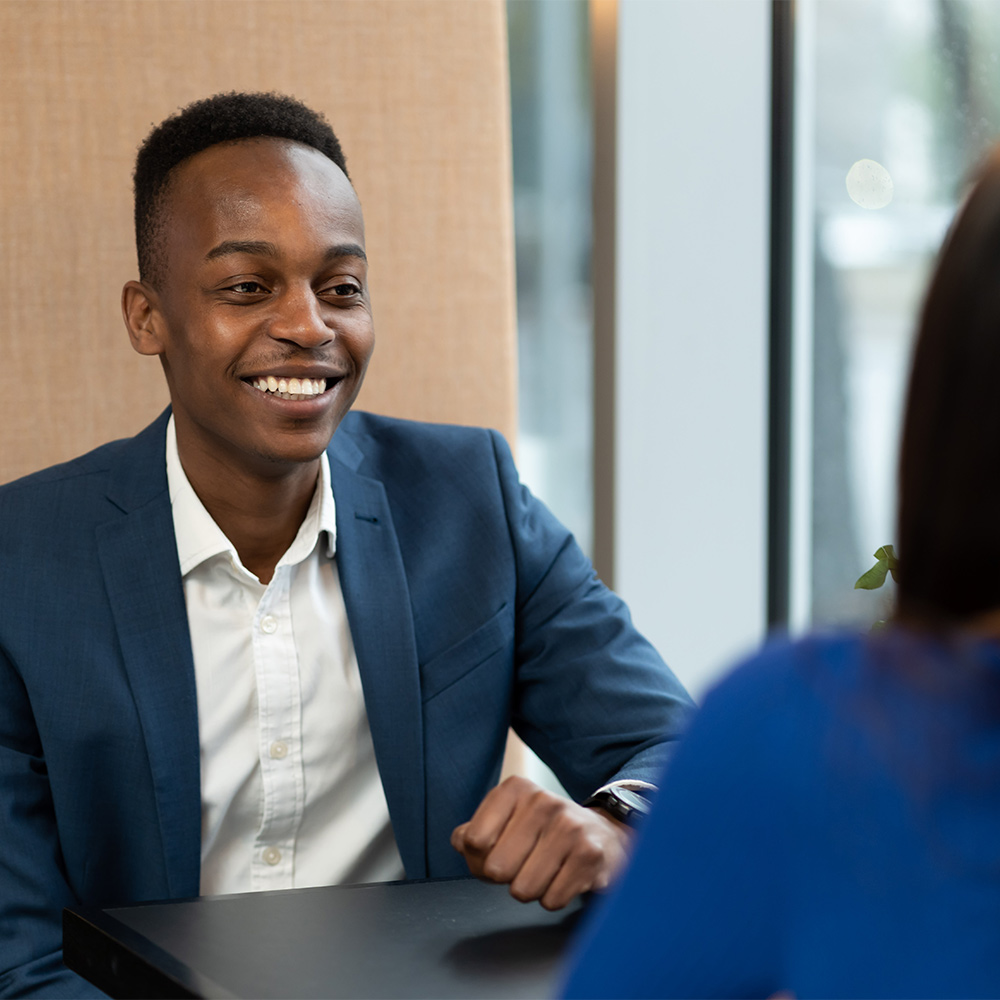 "Always open and honest advice from Stuart Carswell"

Mike Nolan

Via Trustpilot
"I have dealt with Pareto Financial Planning Limited on numerous occasions, over many years, often in relation to investment of funds on behalf of clients, as well as receiving advice on my own pensions. The person I normally deal with is Director, Stuart Carswell.

I am a Solicitor, recently retired from practice. I have always found Pareto and Stuart to be extremely helpful and knowledgeable, dealing with you and your clients as people rather than just names or numbers, always willing to go that extra mile, and to put clients at their ease. I have always much appreciated their helpful, tailored and friendly approach"

Gerard Wilson

Via Trustpilot
"Pareto team are very friendly, knowledgeable and tailor their advice to suite the financial awareness of each client. As such, some complex financial issues are better understood and this promotes a transparency that engender positive and lasting relationships"

C West

Via Trustpilot
"The customer service and one to one is exceptional"

Patrick Lavin
"Always approachable with clear, friendly advice and instructions, responding to changing personal circumstances. I appreciate the continued long term relationship built up over many years which is both friendly and professional. The advice received has delivered excellent portfolio results which I will continue to rely on and trust with my future."

Colin M

Via Trustpilot
"I have known Stuart for many many years and he has represented me throughout this time outstandingly. He is an incredible financial advisor and has gone above and beyond in his work for me. He is always available, discreet and so personable that I would have no hesitation in recommending him to absolutely anyone. In fact, I have done so on several occasions. I class Stuart as a great friend, a superb advisor and a man of impeccable principal and class."

David Unsworth
"Stuart has looked after our affairs for a number of years. He has always provided sound information and advice and we totally trust his judgement and recommendations. We feel very at home dealing with Stuart and nothing is too much trouble."

Pauline H
"James Hogg is a credit to Pareto. Always professional, well presented, organised and knowledgeable. He is a great listener, explains your options very carefully, checks your understanding and puts you at ease with decisions you then go on to make. He responds to requests speedily and makes himself available at short notice. I highly recommend James, particularly for clients who find the world of pensions and investment a mine field!"

Louise F
"Marcus has been a great support at times when I've needed to discuss and determine the best approach given my unusual circumstances. He helped me realise there is significant client support and a wealth of knowledge to Determine the right financial decision."

Damian Killen
"The best compliment I can give to Stuart is that I trust him implicitly to advise me on how best to manage my finances to secure the best possible future for me and my family. I love my family more than words can describe and the trust I place in Stuart is thus no small thing. Great guy."

Chris Sutton

JMW
The latest insights from our experts
Sharing our knowledge and expertise with the latest financial insights from our experts.